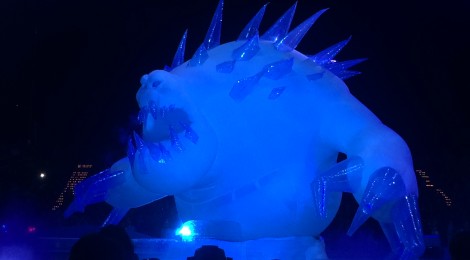 Frozen on Ice Review – Part 2
A Mom Approved Review of Disney's Frozen on Ice – Part 2
Continuing my Disney Frozen on Ice Review (See Part 1 here)
Intermission is 15-20 minutes long- but if you don't need a potty break don't worry the zamboni and music from Frozen will help kids entertained.  Our group MAY have started a giant dance party on the floor during intermission.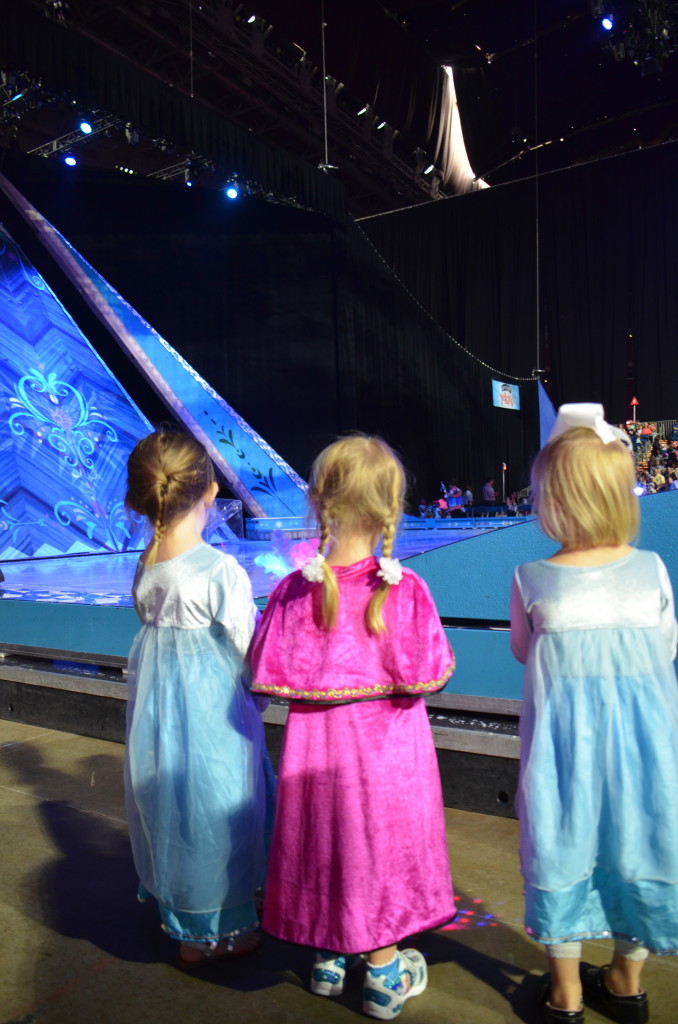 When the show resumes, Anna and Kristof find themselves wandering in the woods and meet Olaf.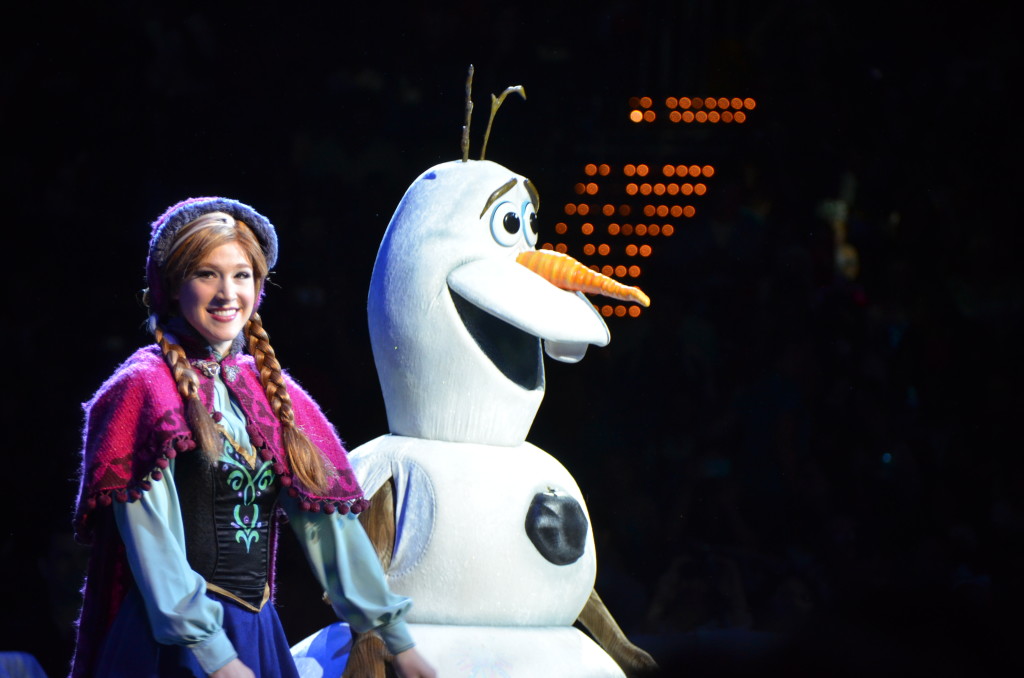 "In Summer" is filled with very colorful, fun costuming and routines that will grab the attention of any fidgeting kiddos.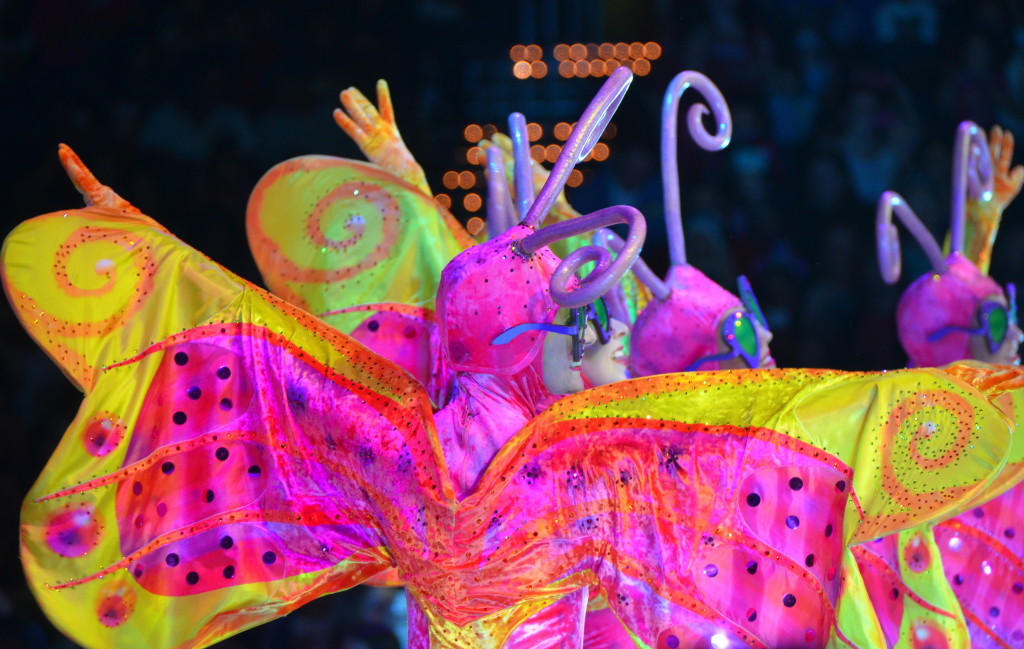 Anna and Elsa come across Elsa's castle.  I can see how her castle would be very difficult as a propmaster to create-but none of the kiddos seemed to mind that it was was small.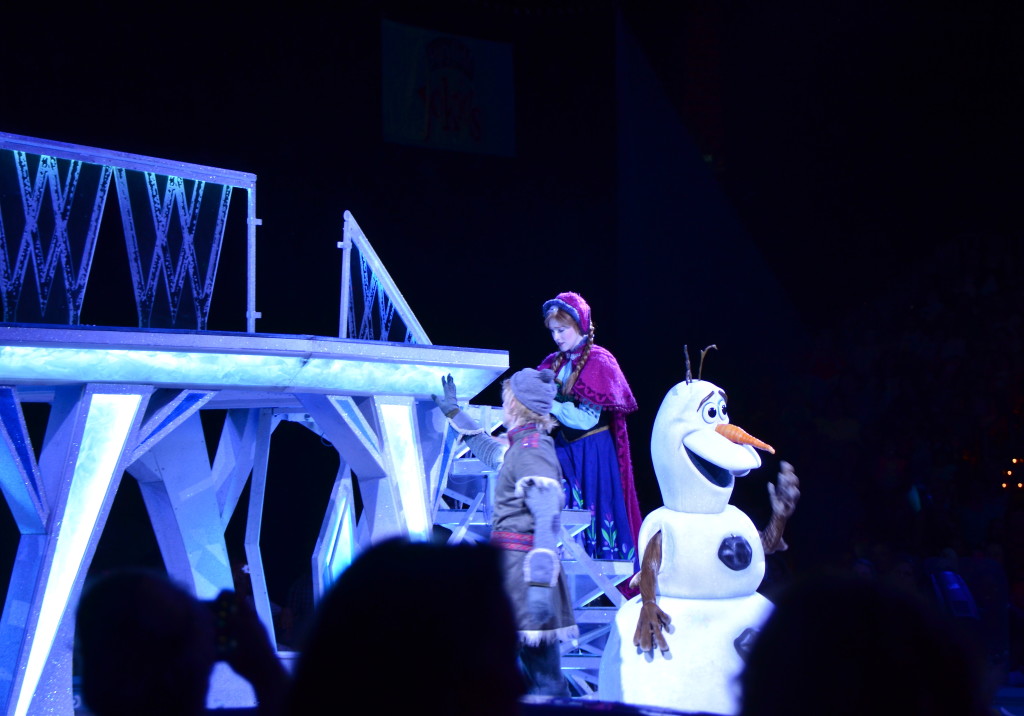 Anna begs Elsa to come home…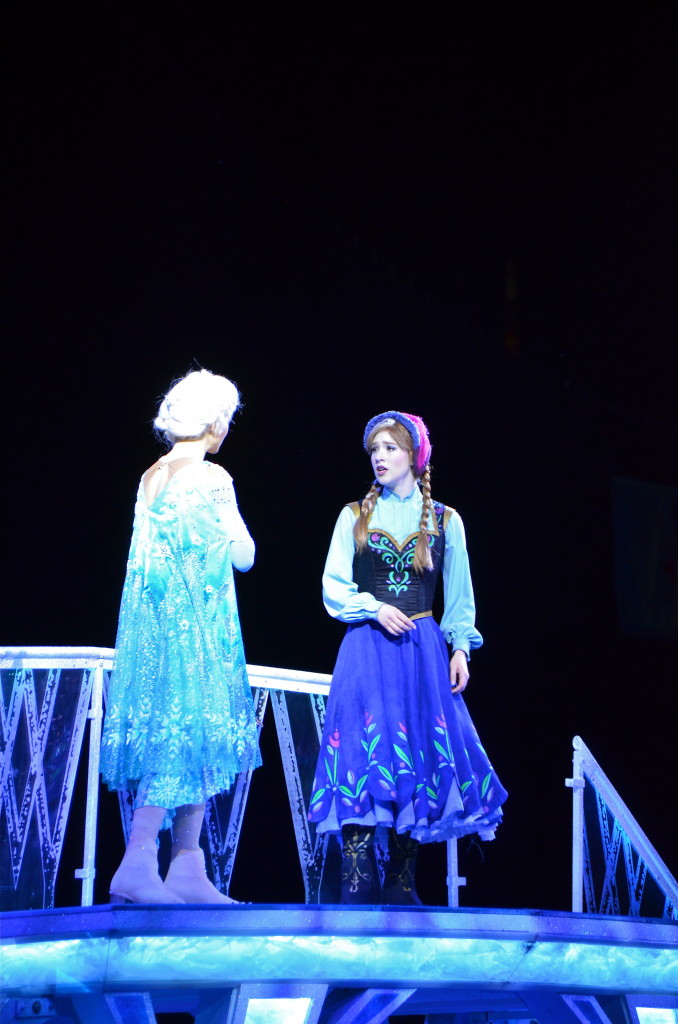 Marshmallow was awesome.  Disney on Ice dis a great job with this prop! Marshmallow is a giant inflatable that grows as he inflates very fast and in a dramatic way. This was the only part that my 3 year old said was a little scary-but all the other kiddos around us loved him!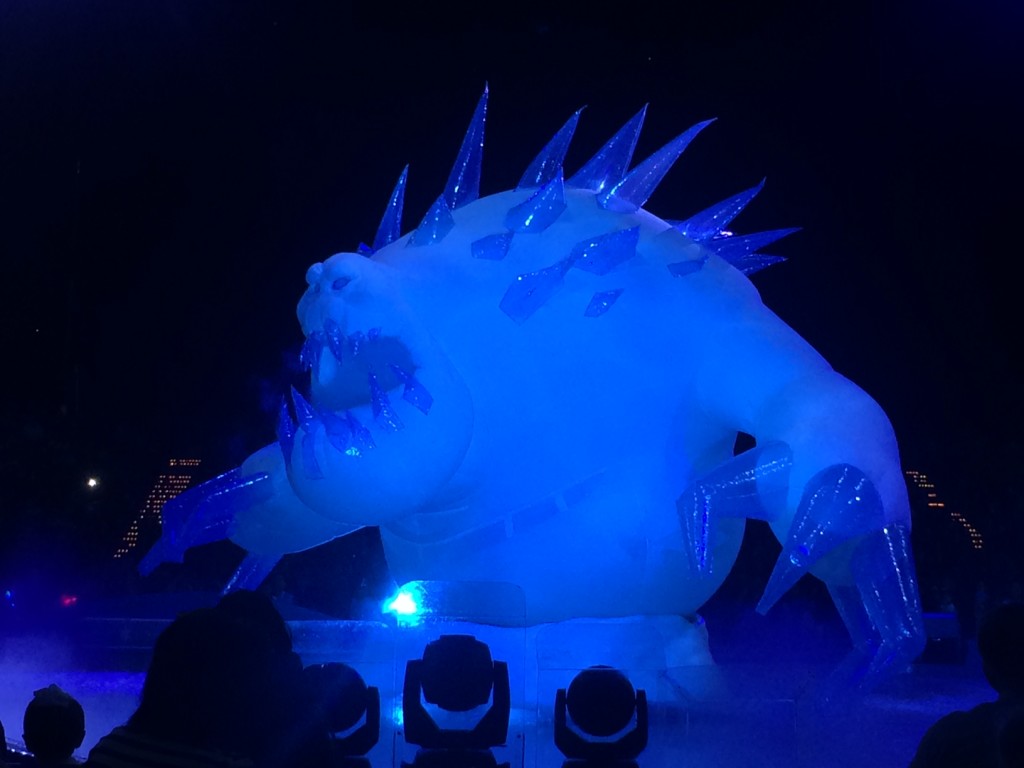 Kristoff brings Anna to the troll village.  This was a really cute segment of the show and the routines matched Fixer Upper nicely.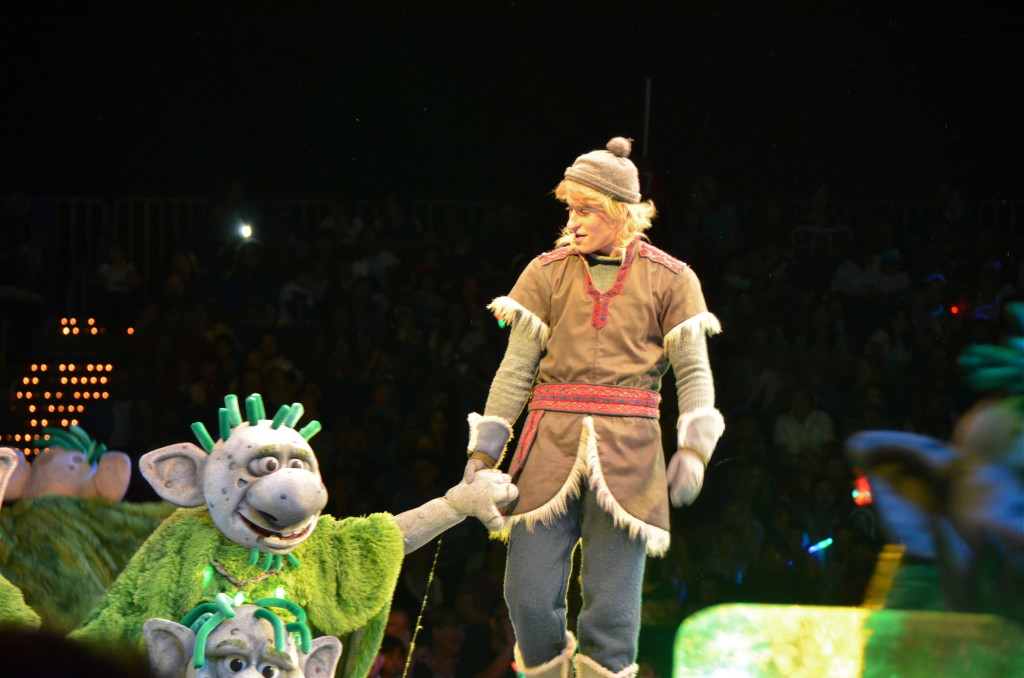 Anna is brought back to her "true love" Hans… (is Anna not the cutest thing ever?!)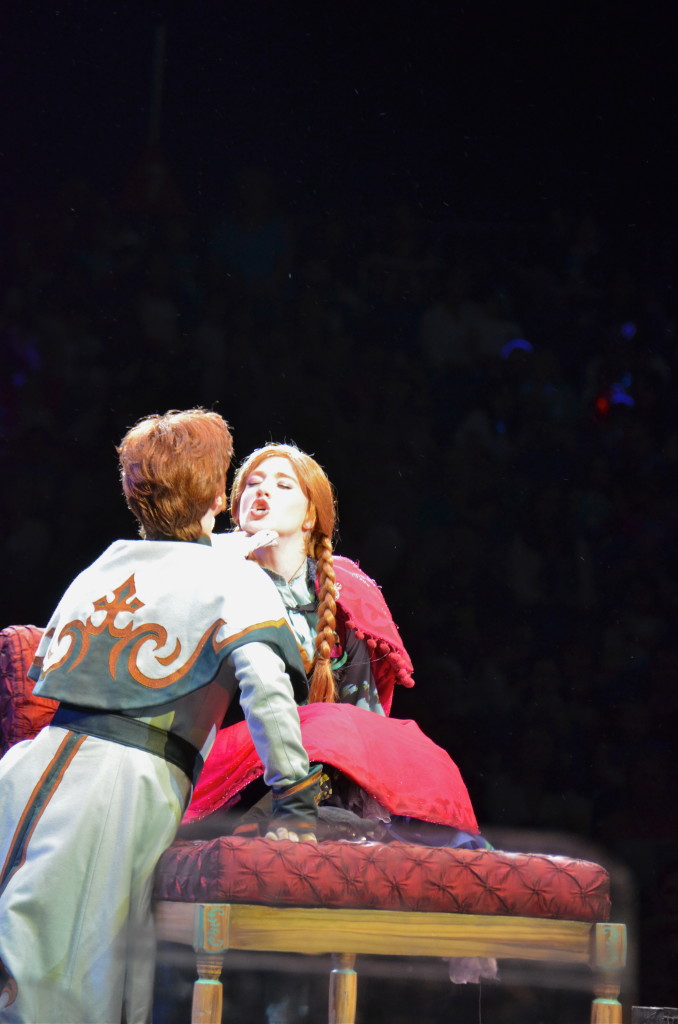 Anna sacrifices herself in order to save Elsa from Hans.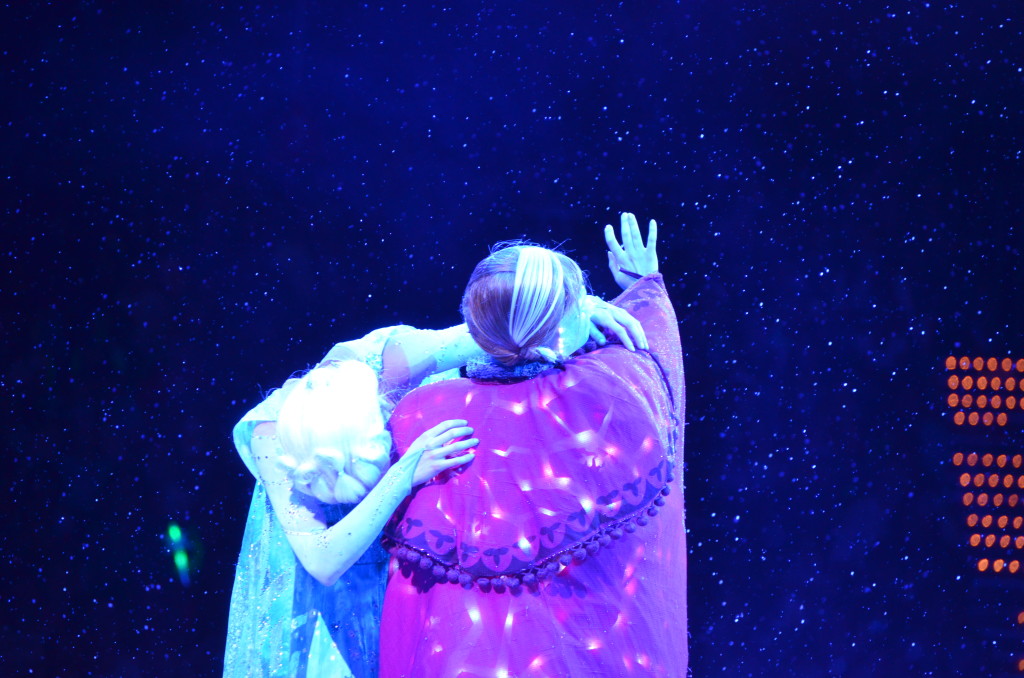 But have no fear, TRUE love will thaw a Frozen heart…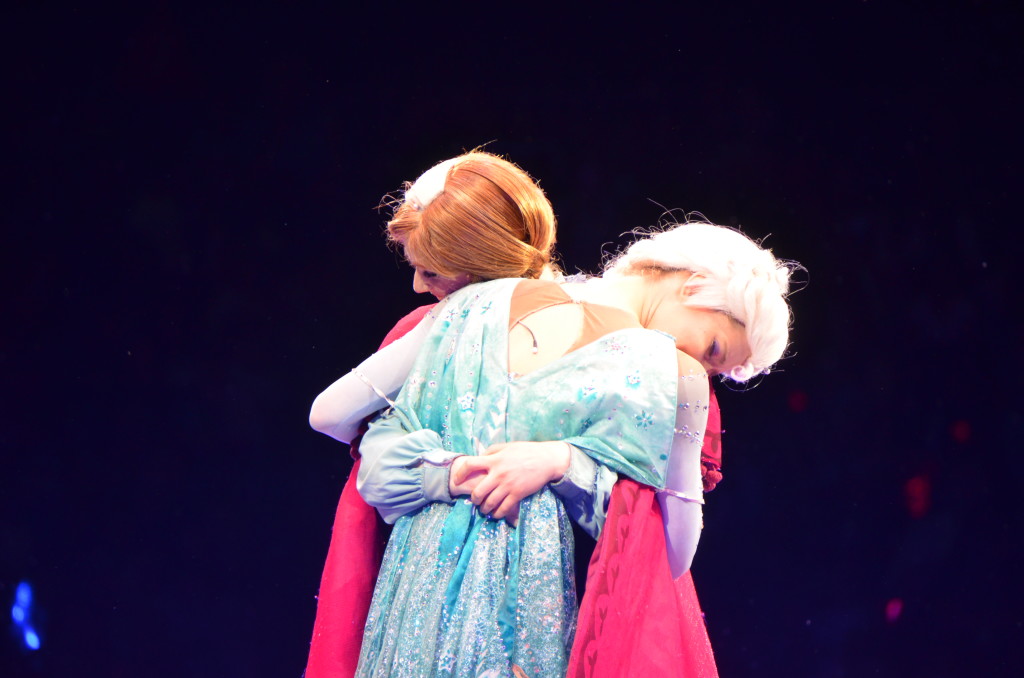 More to come in the Disney Frozen On Ice Part 3!
Share This: