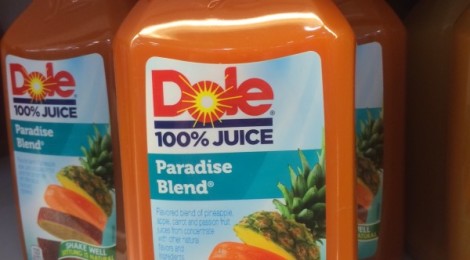 Breakfast and Brunch are Bountiful at Boma
This post was originally published by me for Magical Distractions. This is by far one of my favorite places to eat breakfast while at Walt Disney World!
Inside Animal Kingdom Lodge just below the lobby, is one of my favorite places at Disney to eat breakfast- Boma-Flavors of Africa, a family friendly buffet. Imagineers were successful creating a welcoming, beautiful dining atmosphere reflecting its namesake. The buffet is a diverse blend of American classic and African dishes.
Visually stunning with offerings to please the pickiest of palates, breakfast at Boma is worth a special trip! Upon your arrival, you are seated and a drink order is taken by your server (trust me and order the house juice, it is a magical blend of orange-guava-passion fruit deliciousness with unlimited refills). After placing your drink order, you can choose from over 75 tempting offerings at the buffet.
The chefs at Boma make it very easy to try something new.  For nearly every "normal" item, there is an adventurous version available right next to it. Next to "normal" scrambled eggs, are scrambled eggs with goat cheese and spinach. Next to the standard sausage and bacon, is an African-spiced sausage.  Next to the oatmeal is quinoa porridge. There is something delicious at Boma for toddlers, picky eaters, foodies, marathoners and everyone in-between.
Boma is sophisticated enough to please adult tastes while providing plenty of kid-friendly options. There is something for every kiddo: from "kid" cereals, oatmeal, M&M pancakes, waffles to a large, diverse selection of very tasty pastries (grab at least 3 of those tiny cinnamon rolls)!  There is also a large selection of fruit, yogurt and even hard boiled eggs. The French toast bread pudding is not-to-miss.
For those wanting a taste of Africa, there are plenty of items throughout the buffet including chakalaka, pap (similar to grits), spiced corn beef hash, and bobotie (similar to a fritata). There is also a carving station featuring open fire roasted meats like ham or turkey. I ALWAYS visit the omelet station and get my-whatever-I'm-in-the-mood-for omelet. Just want an over medium fried egg? The chefs can make that too.
Most of the buffets at Disney offer a character dining experience, but at Boma the food is the star! If you are on the dining plan, breakfast is one table service credit per person. If you are not on the dining plan, breakfast is the most economical way to enjoy Boma (we never have room for a big lunch after eating here). Reservations can be made 180 days prior to your visit and are recommended in busier times of the year.  Perfect for early risers or those want to sleep in a bit, a delicious meal will be waiting for you as breakfast is served between 7:30 – 11:00 a.m. daily.
DIStracted Tip- Dole makes a "Paradise Blend" my children have dubbed "Boma Juice" to help us extend the magic at home when we are missing Disney!
Share This: