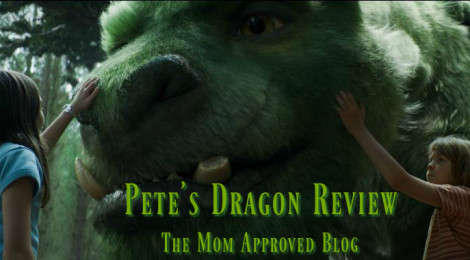 Pete's Dragon Review and Activities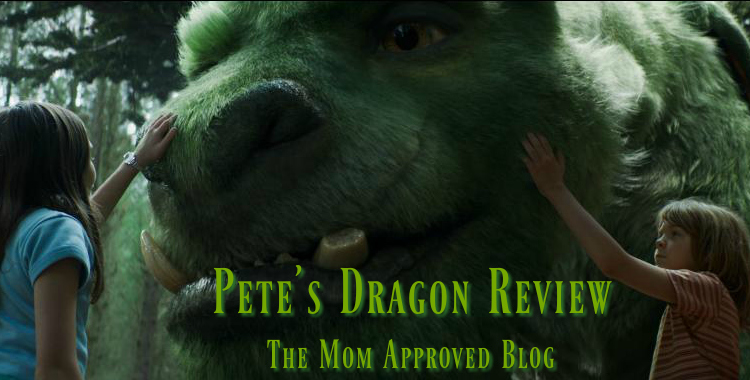 To be honest, when I heard Pete's Dragon was to be reimagined, I was highly skeptical and frankly a little mad.  The 1977 version has a very special place in my heart, and couldn't fathom how it could possibly be done without being an utter failure to my memory. Prepared for the worst, I took my 10 year old son to see what had been done to one of my favorite movies. Fear not, as always, this Mom Approved Pete's Dragon review will be spoiler free.
For movie night (the eve of the 2016 Pete's Dragon screening) my family snuggled up to watch the loveable, slapstick 1977 version and I horrified my oldest singing loudly along. Hubby seemed to forget how much singing was in the movie as he shook his head and laughed at me. I wanted to be able to compare the new movie to the original, so the sights and sounds of Passamaquoddy needed to be fresh in my mind.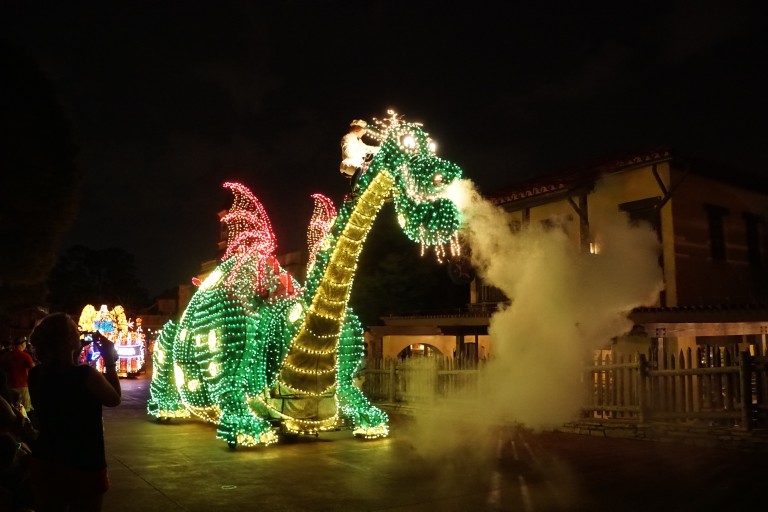 The next day, upon entering the theater before the screening, songs from the soundtrack of the 1977 version played, and I bit my lip.  Please, please let this be good.
From the opening scene, I was delightfully surprised and enchanted as this Pete's Dragon is beautifully, wonderfully new.
What Moms (and Dads) need to know:
Be prepared to hold your kiddos hands for the first few scenes. In the eerily quiet and picturesque opening scene, Pete becomes orphaned in a sudden car accident that will likely upset small or sensitive children. While there is no blood or gore, how Pete finds himself alone in the dark forest is told in an incredibly emotional way.
The next scene finds a young Pete in peril with some pretty scary wolves (which is an issue in our home). This scene is much more intense than the wolf scenes in Frozen and Beauty and the Beast, (not only due to the live action nature of the film) but it does not last long before we are introduced to Elliot.
Elliot does not look or behave anything as I imagined he would. He's furry, very green, full of personality, has a broken tooth and his cute nose reminds me of a cougar stuffed animal my children have. I fell in love with him immediately.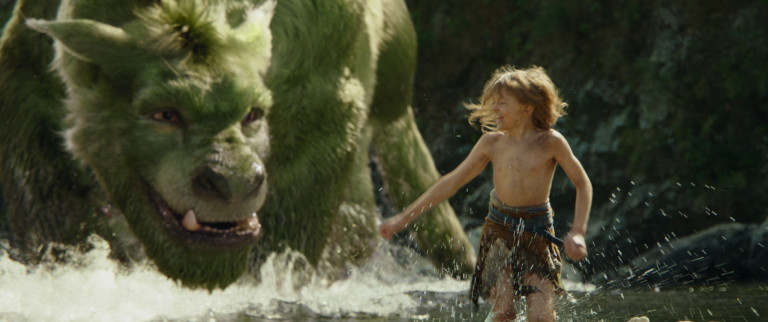 There are a several scenes of mild danger or peril, including one involving a crew of men in the forest and Pete is injured (no blood again), Elliot's safety and the bridge scene towards the end of the movie.
There is no cursing or sexual stuff, but Pete's Dragon is rated PG due mostly to the tense chase scenes and moments of peril.
This is an incredibly emotional movie, and I found myself (and my 10 year old) tearing up several times from fear, sadness and joy. We will be waiting a while to show this one to the 4 year old, as I think it will be way too much for her to process.
If you need more details on storyline, email me- but I am trying to keep as much secret as possible so you may be as delighted as I was!
What I loved:
Strikingly beautiful scenes and a stirring score set the tone for a delightful, only hazily familiar story. The story appears to borrow themes from The Jungle Book, Tarzan and an Iron Giant-esque type story but do not expect a lot of singing or Passamaquoddy. Pete's Dragon in 2016 is decidedly different, and has an absence of animation. But that's not a bad thing…
Elliott is not a token comic relief animal, but is a fully developed character who is loyal, playful, and soulful (and he can still become invisible). There were moments the entire audience burst into laughter and even cheers. I NEED an Elliot. The world NEEDS an Elliot.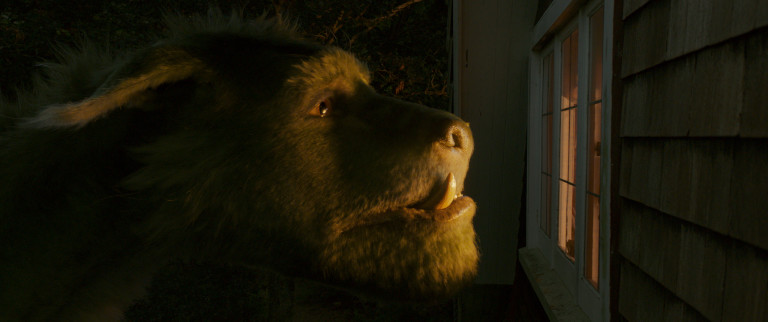 Family, friendship, magic and love play a central role in Pete's Dragon, and can open many wonderful conversations of what it means to be brave, loyal and the meaning of true friendship.
Thoughts from the 10 year old:
(no editing – in his words – a Pete's Dragon Review)
"It's a good movie, but was pretty sad in some spots. I think it would make sissy cry. I loved when Elliot changed colors, it showed how he was connected to Elliot. I liked how furry Elliot was and how he made the den. I liked the bear. The story situation had similar characters, it was like deja vu but you are not entirely sure."
Words that describe the movie: emotional, sad, a little upsetting, happy, frightening, surprising, scary, relief, loving, furry, cute
Words that describe Elliot: furry, funny, a little cute, mischievous, humorous, puppy dog look in his eyes
Words that describe Pete: funny, out of the ordinary, sad, happy, joyful, brave, trusting and trusty, good, helpful
This movie was more serious, not as silly like the first one, but I liked it. It was emotional. It pulled on my heart strings and it kept my attention.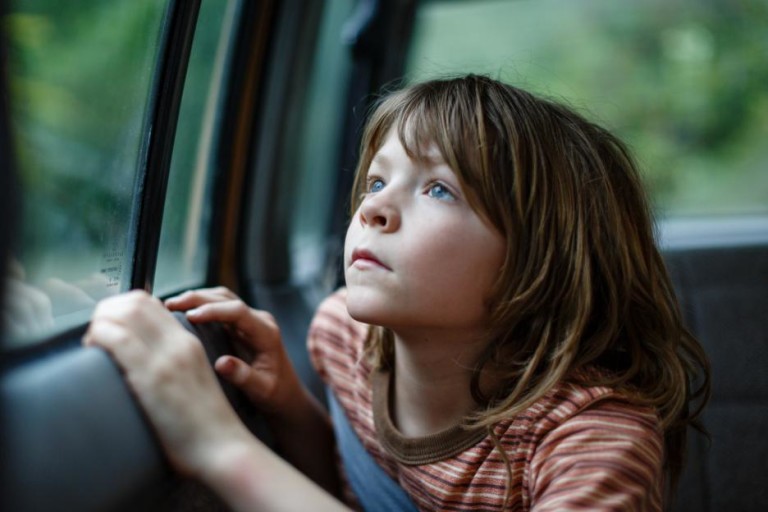 Favorite Quotes:
"If you go through life seeing only what's in front of you, you are missing something"
"Imaginary is someone you make up so you are not lonely"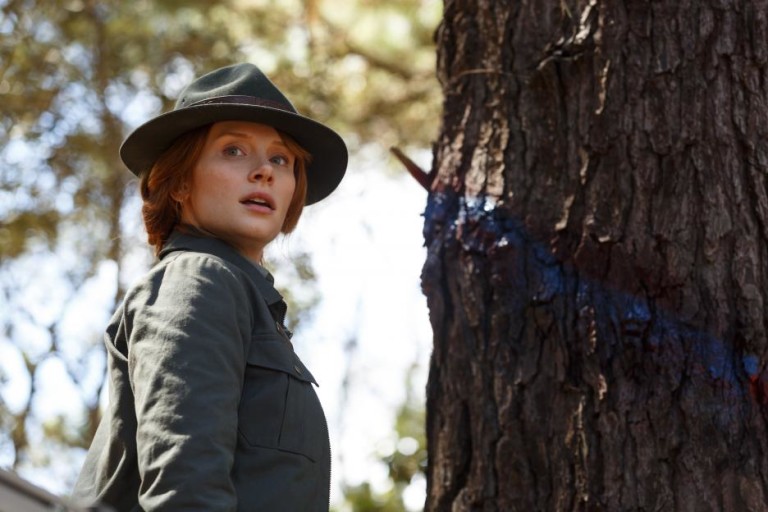 Final Thoughts:
Wear waterproof mascara.
Casting was perfect! Oakes Fegley, Bryce Dallas Howard and Robert Redford were very natural and brought so much to this movie.
Fun fact: the "voice" of Elliot was John Kassir, the Cryptkeeper from Tales from the Crypt!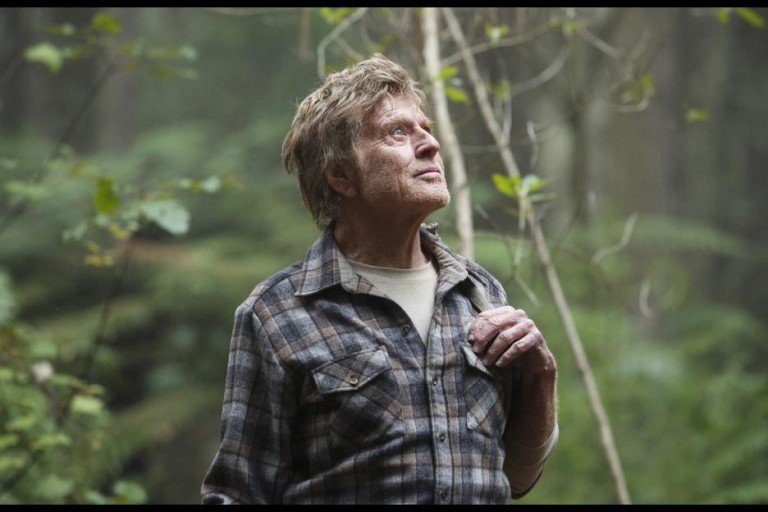 I would be hesitant to take a child under 7 to see this on the big screen. For littles or those with emotionally sensitive kiddos, wait for DVD. If you can sneak off to watch this one on the big screen with big kids, or even date night, do so. Pete's Dragon is visually beautiful and deserves a big screen and a good sound system.
As part of this special screening, we were able to participate in a live Q&A with the Director, David Lowery and screenwriter Toby Halbrooks. One of my absolute favorite moments of the session, were asked about what they loved from the original version. I was shocked when David and Toby responded they purposefully did not rewatch the original version as they did not want to steal it. They only wanted to borrow the feelings they remembered from the movie without recreating it. David Lowery also stated he made this movie for himself as a 7 year old boy.
A book "Elliot Gets Lost" is a big part of the movie and I am so excited they decided to publish it as well! You can order the book here and it would be a great surprise to have for your kiddos waiting at home.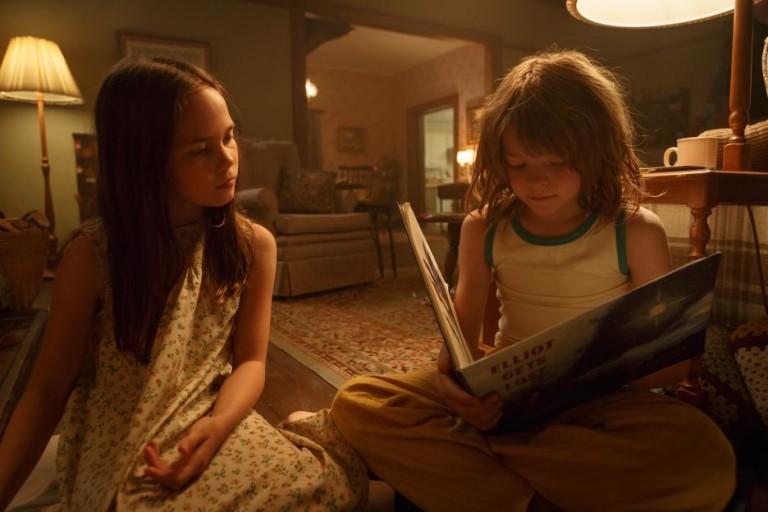 The Lindsey Sterling song, "Something Wild" is one of my current favorites, and plays on repeat often..
Pete's Dragon has heart. It is a soulful, playful, inquisitive, visually beautiful story that stands completely on its own two feet that is not to be missed.
Now, run a grab your seats at the theater, because you don't want to miss this one!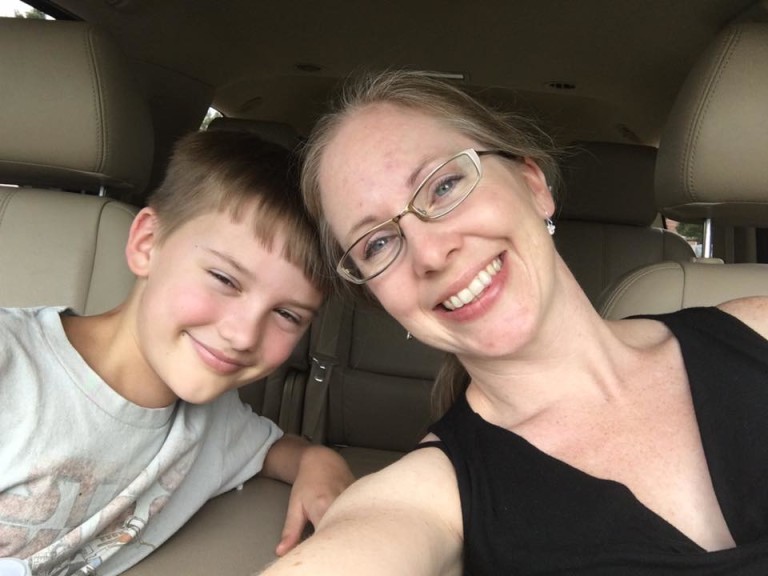 Activities:
Pete's dragon Coloring Book Pages
Pete's Dragon Educational Activities (Page 8 is my favorite)
Pin to read later: www.pinterest.com/pin/530369293601275761/
Save
Save
Save
Save
Save
Share This: