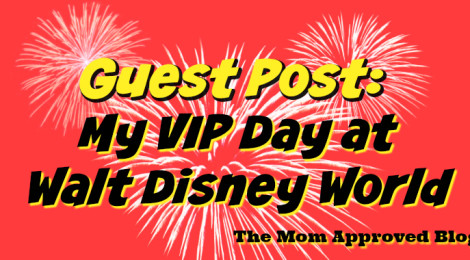 Guest Post: A review of the VIP tour at Disney World
Guest Post! Want to know what it is like to be VIP for a day at Walt Disney World? Gretchen Rabideu, an avid Walt Disney World lover experienced a wonderful VIP tour experience and was kind enough to share her experience with me.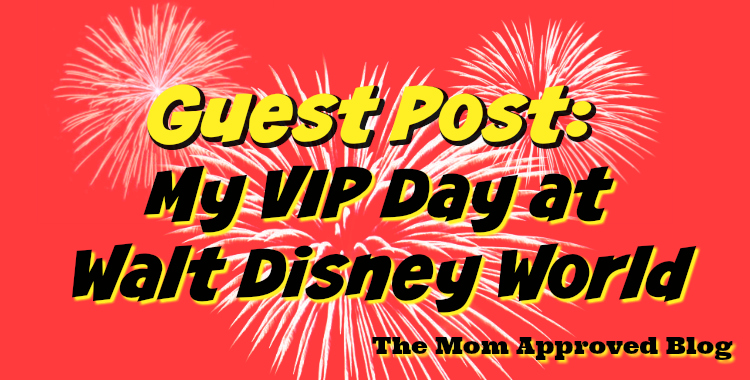 Last summer, what I thought would be a silly comment to my family about the VIP tour at Disney World offered at the parks one hot summer night, turned into a phenomenal ending to our vacation in February.  My brother-in-law did some investigating into the service and decided that it was worth it for a day.  This was one of those maybe-one-day-when-we-win-the-lottery types of bucket list items for me, but my sister and brother-in-law made it reality for our family vacation.
I'll be honest, I didn't do a lot of the research beforehand.  I didn't do any of the communication with the VIP service, as it was not my booking, but I had seen the TV specials on travel shows and watched from afar when the Guests were escorted around Disney's Magic Kingdom by their plaid vest and white-shirt wearing Cast Members.  There was a part of me that wanted our VIP experience to be magical, so I purposely didn't investigate too much.  My sister would fill me in on details every once in a while, but I wanted to be whisked up in the magic that was Disney.
We stayed at two different resorts for our vacation- so my husband, son and I started by getting to Disney's Art of Animation, where five other family members were staying, well-before our 9am pick-up and departure.  Part of the service is being picked up in a Disney vehicle by your VIP Cast Member and being escorted to and from whichever parks requested throughout your day(s).  Prior to the trip, they did ask about car seats and boosters (we needed three), so all were ready and waiting in the van when it arrived.  The van and our VIP Cast member, Stephanie, arrived at 8:55. We introduced ourselves, she asked us where we wanted to start, and we were off!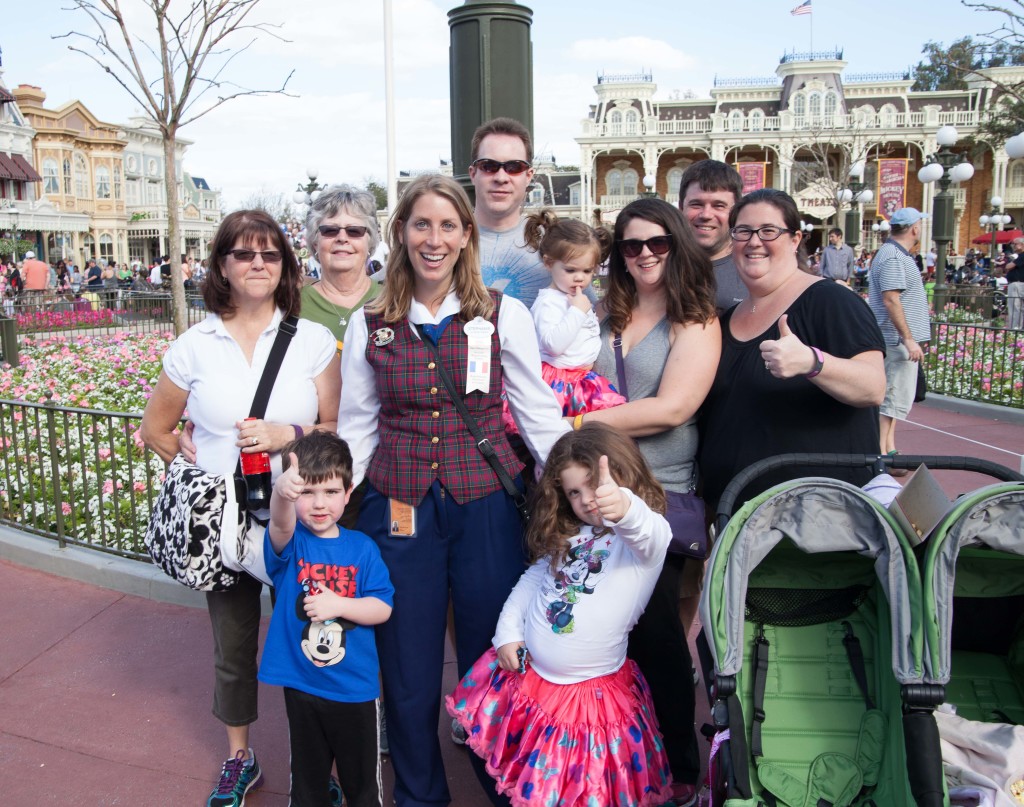 As we traveled through traffic, Stephanie (from France—one of two international VIP Cast Members!) started telling us all sorts of details about where we were driving, facts and interesting information about the property, where we were going and what we were going to see.  She was wonderful!  Our first goal was to hit up Disney's Hollywood Studios: Twilight Tower of Terror, Rock 'n' Roller Coaster, Toy Story and Star Tours.  We weren't sure if we would get to do them all, but we figured we would ask and see what happened.  As we drove towards Hollywood Studios we took a different turn than I expected based on my experience with the buses.  Suddenly, we were at a checkpoint and looking up at the backside of the Tower of Terror.  We were behind the scenes of the magic.
I knew right away we were going to have some new experiences, in spite of our many previous trips to the parks.  We walked into a simple door at the rear of the ride, walked through a bland white hallway, only to find an empty Hollywood Tower Hotel lobby area.  Talk about an eerie experience!  There was no one around.  I, for one, was so amazed at there being no one around that it didn't even occur to me as to why that was the case: the ride was closed.  The disappointment from the ride was felt by those wishing to ride, but for me (who isn't a fan) walking through and seeing no one in the back elevator section and in the lobby was certainly a highlight.  It was one of those simple moments that helped me to appreciate so many of the details that Disney puts into their attractions.  Going from the behind the scenes view to being immersed in Disney details was a pleasurable shock to my system.  Wasting no time, we walked through the rest of the ride, where Stephanie confirmed with another hotel cast member that the ride was, indeed, closed and out the gate to head to Rock 'n' Roller Coaster.
The grandparents and kids stayed behind as Stephanie went with us through the FastPass queue for the roller coaster.  She pointed out hidden Mickeys and added in some fun details about the Aerosmith ride as we went through the line.  Stephanie was certainly a roller coaster fan, as she went on the first of many rides with us and requested the back of the limo.  It was as awesome as always, and we continued on our way to Toy Story Mania. (She gave us two good hints when playing: just use two fingers and not your whole arm and to get a really high score you need to get to the hidden scenes!  There are hidden scenes?!?)  Last, we went to Star Tours.  We opted not to take advantage of seeing Star Wars characters since they were not a priority, grabbed "Olaf popsicles" and headed back through the closed Tower of Terror, before we headed to Magic Kingdom.  (For a point of reference, we did all of this and were getting back into the van at 10:38!) So far, I was impressed!
We again entered backstage (no pictures allowed); this time it was in the Tomorrowland portion of Magic Kingdom, really close to where the character meet and greet area is for Buzz Lightyear.  During the ride over, in addition to more fun facts, she asked us our wish list for Magic Kingdom.  She wisely advised that the best use of her time was for anything with a FastPass, otherwise she couldn't use her magic.  So, although we had thought about going to see a couple princesses without FastPasses (Merida, Tiana, Alice – we had bad luck with timing our other days at MK) she suggested she couldn't be of much help and to try that after she left.  A second Cast Member was waiting for us when we got to the back parking lot, scanned our magic bands and we were off again!  In Tomorrowland we hit up Buzz Lightyear's Sapce Ranger Spin, Space Mountain (she told us where to smile at the camera on the ride) and the Speedway.  Stephanie went on each of the rides with us, which was great as she kept adding to the information and was wonderful to chat with about anything Disney.  (We got some interesting info about Disneyland Paris, where she also works!)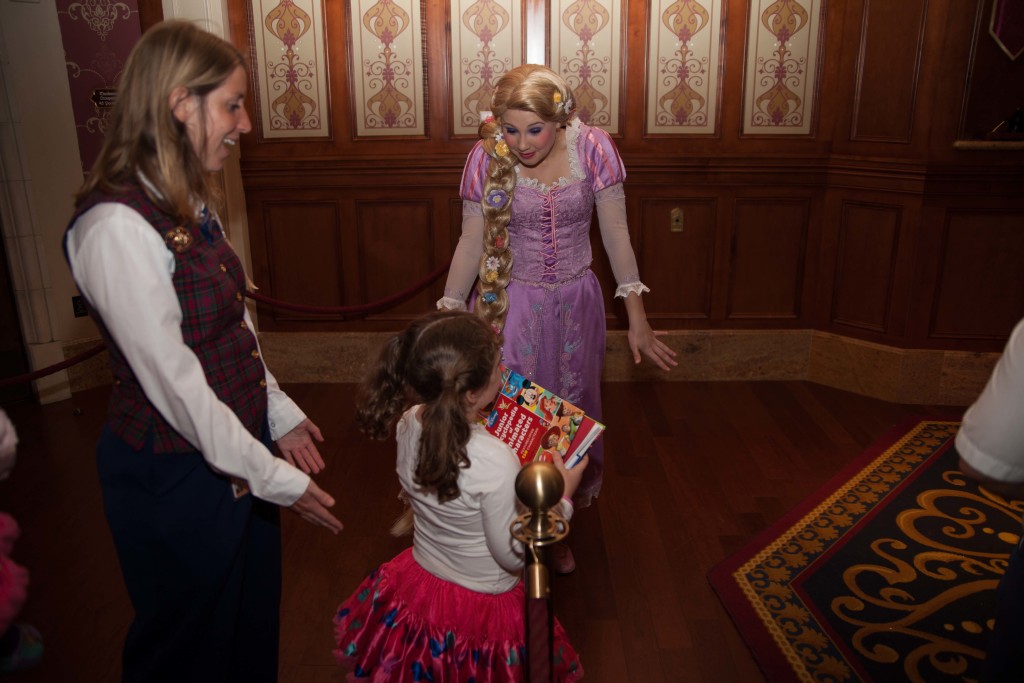 We made our way around the park in a counterclockwise motion, stopping anywhere and everywhere that we wanted.  In Fantasyland we did Seven Dwarfs Mine Train, the Tea Cups, met Cinderella and Rapunzel (some grabbed a quick bite to eat) and Peter Pan.  We debated going on the Seven Dwarfs Mine Train a second time, but decided there were more rides we wanted to experience before the 3:00pm parade, so onward we continued.  Going on the ride repeatedly was an option that was given to us, but we kept going.  After Fantasyland we wanted to finish the mountains; we hit up Splash Mountain, first, so we could dry off on Big Thunder Mountain afterwards.  I got REALLY wet on Splash Mountain and thought it was a good suggestion from Stephanie—plus she pointed out to us our first hidden Tink!  Stephanie's suggestion to ride at the back of the roller coasters was definitely noticed for both Seven Dwarfs Mine Train and Big Thunder Mountain Railroad.  If you like to go faster, I highly suggest requesting the back (which she reminded us even without a cast member escort, you can do at any ride).
At this point, it was getting close to 2:30.  Stephanie suggested that we had one more ride opportunity before we went to the parade VIP location at the front of the park.  We decided on Pirates of the Caribbean and managed to enjoy the ride and get to the VIP section by 3:00.  As the parade does not reach Main Street until about 3:20, Stephanie had left us time to grab popcorn and drinks, let the kiddos play and get settled before the parade started.  The timing was perfect!  The magic of doing everything on our list would have been enough, but my sister had discussed with Stephanie meeting Alice and how important that was to one of my nieces while we were in Fantasyland.  She suggested that sometimes the VIP area gets a little more pixie dust during the parade than others.  I've had some pretty great non-VIP action at parades, so I wasn't sure if there would be much of a difference.   But, the magic did happen, as Alice (as well as some others) came right over to see our three little ones and had great interactions with each of them!  The smile on my niece's face as she "met" Alice is not one that I will soon forget.  It would have been the perfect ending to an already magical day. But, Stephanie continued…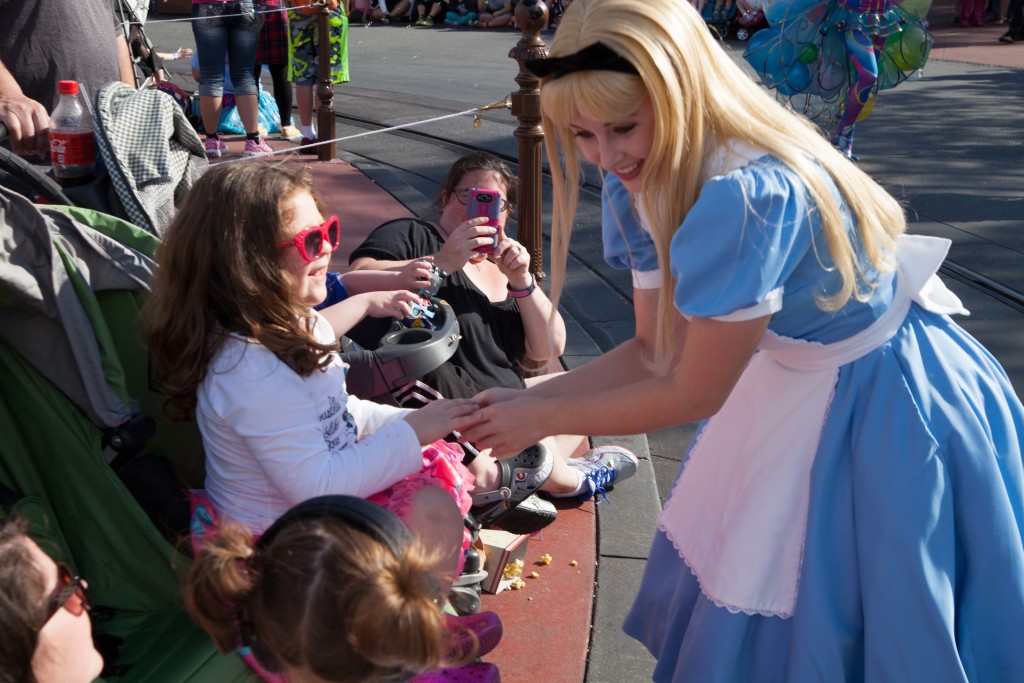 Stephanie knew we had 4:20 reservations at Be Our Guest that evening, and our time with her would end promptly at 4:00.  We had twenty minutes of magic left, and she wanted to know what our last ride would be.  She suggested heading back for a second ride of Seven Dwarfs Mine Train which didn't take much convincing from our group and off we went!
Hugs were given all around after we gathered outside the ride in the middle of Fantasyland.  It was a fitting ending to a perfect day, as it truly was a fantasy that our family was able to experience.  Stephanie was wonderful.  She was fun, knowledgeable, interesting.  She let us into a little piece of who she was, the magic that she brings to guests throughout her experiences and a small piece of what it takes to become a VIP Cast Member.  She has an amazing job and created very magical moments.  It is certainly an experience I would suggest to others without hesitation.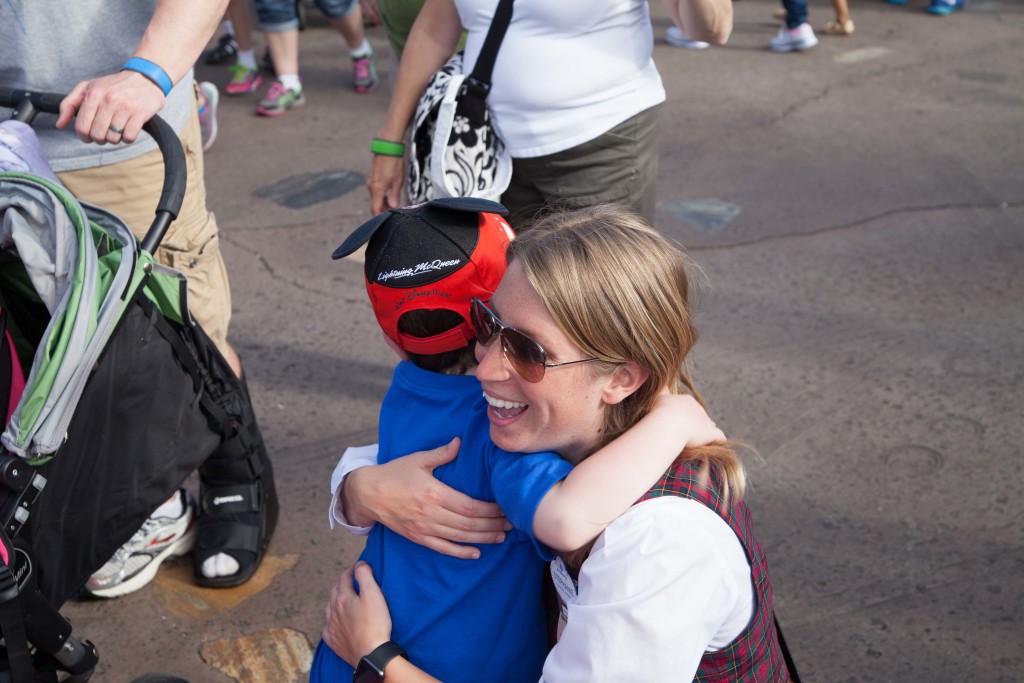 After she left us, in a few short hours, Stephanie was going to be part of the runDisney event that was happening the following morning.  Her job was the "sad van" – she would be picking up those that wouldn't make it to the end of the race, be it due to running out of time or injuries.  As she finished making magic with our family over the course of the seven hours, she was going to have a much more difficult job ahead of her in the wee hours of the morning.  I mention this only because it shows just how amazing the VIP experience can be and the Cast Members that make it so.  We all know a day at Disney can be all encompassing, even on the smallest budget; but there was something that touched me when I was able to juxtapose the images at the end of our day: a family delighting and enjoying every minute of their last day of vacation with childhood giggles, smiles and popsicle stained faces; and, a runner that just wasn't going to make it to their finish line.  I expected the day to be all about us, what we wanted and the fun that we were going to be had.  But much like Walt Disney wanted when he created the idea for the park, he wanted his guests—families—to be able to experience more.  We did all of those things, but we also learned a little bit more than we bargained for in the process.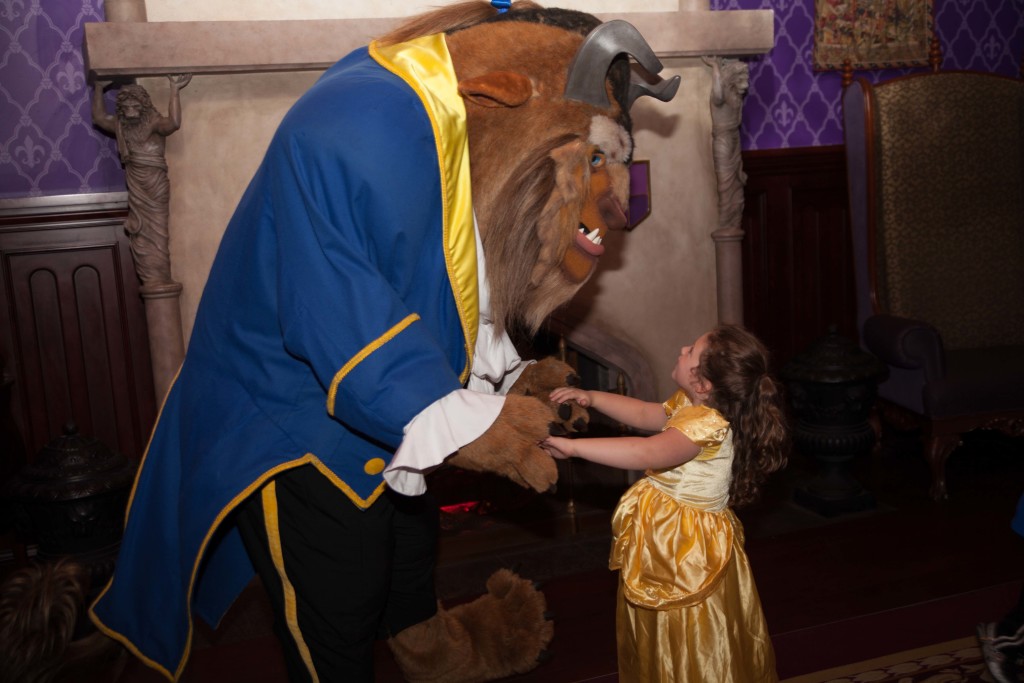 Thanks Walt and Stephanie! See you real soon.
– Gretchen
To find out more about VIP tours, click here or contact your Travel Agent.
Save
Share This: