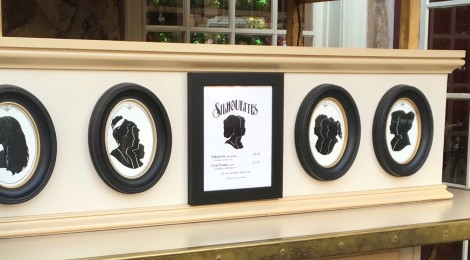 The Best Non Disney Souvenir at Disney World – a Portrait Silhouette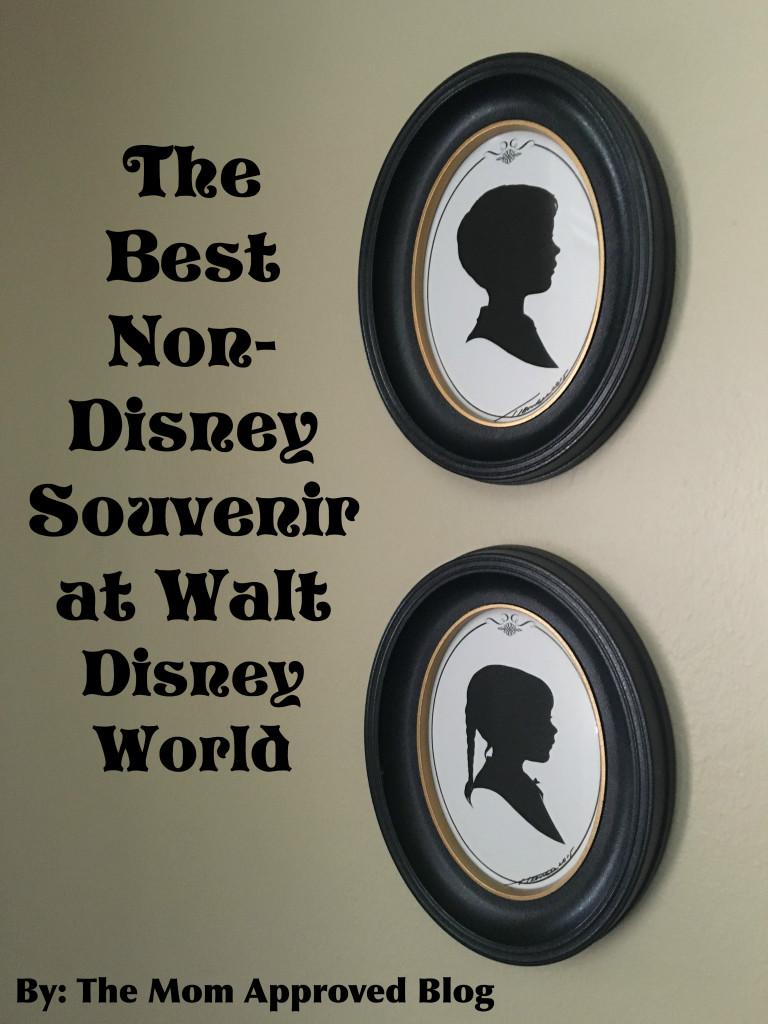 Wanna know a little secret? I LOVE everything Disney. Shocker, right? But as much as I love Mickey, one of my absolute favorite souvenirs has zero to do with a mouse. The best non Disney souvenir at Disney World is the portrait silhouette.
Located in Liberty Square, inside Walt Disney World's Magic Kingdom, and next to the caricature artist cart is one of the most overlooked and wonderful souvenirs on property. Cutting profile portraits became popular in the mid-18th century and is a delightful tradition carried out today by skilled Artisans right in front of your eyes while you enjoy your Disney vacation!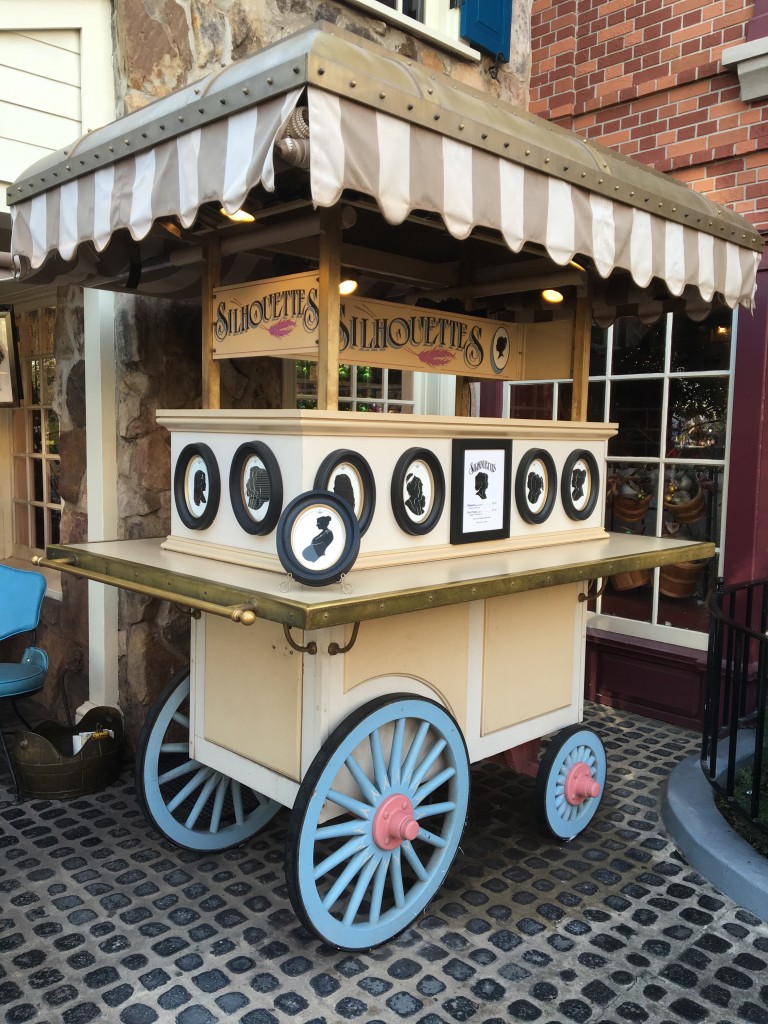 Priced at $8.00 per silhouette, per person, this sweet keepsake is a very reasonable souvenir. The black plastic frames are sold separately for $7.95 – while not the best frames on the planet- they will keep your purchase safe, secure and are sized perfectly for your silhouette.
My two cents: go ahead and spring for the frame, when you get home if you want to upgrade the frame you can, but if you never get around to it *ahem* you will have something super sweet to hang on the walls as soon as you get home.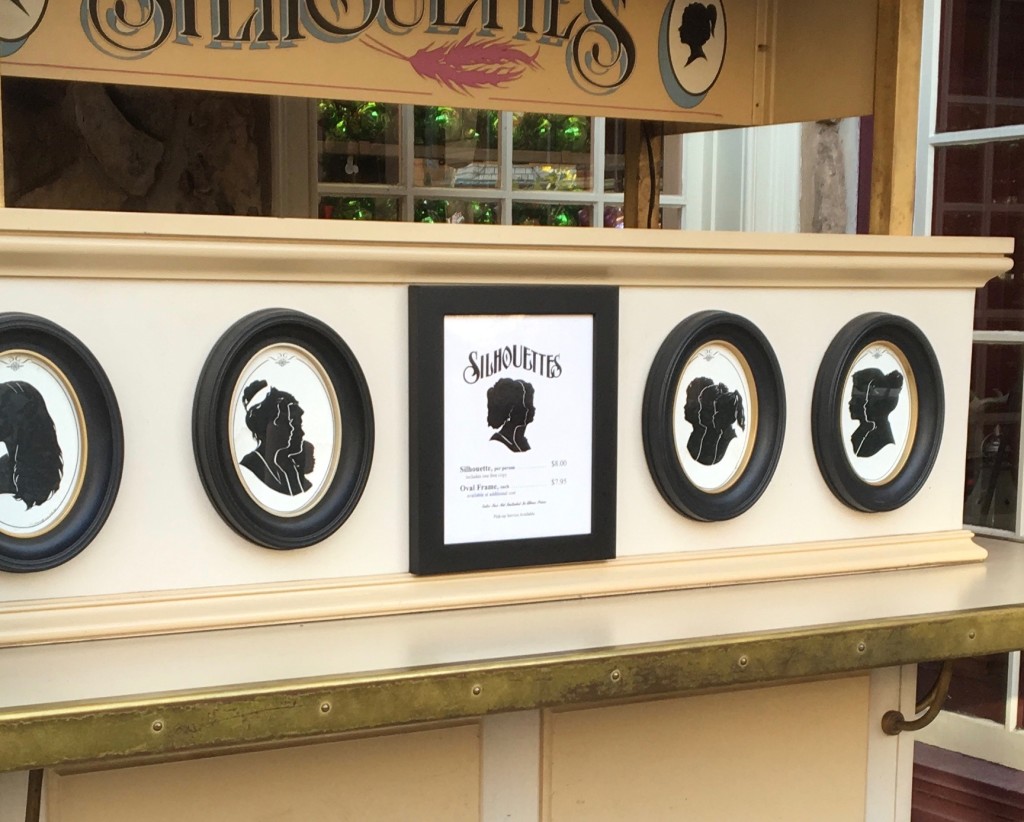 Mom Approved Tip: For about $25 you can have 2 sets of framed silhouettes, 1 to keep, 1 to gift. Due to the nature of the cutting process and how the cards are cut and layered, a mirrored set of silhouettes are created. You will actually get TWO silhouettes – one facing right, one facing left.
This is a super EASY and inexpensive gift for Grandparents-all you have to do is purchase an extra 7.95 frame!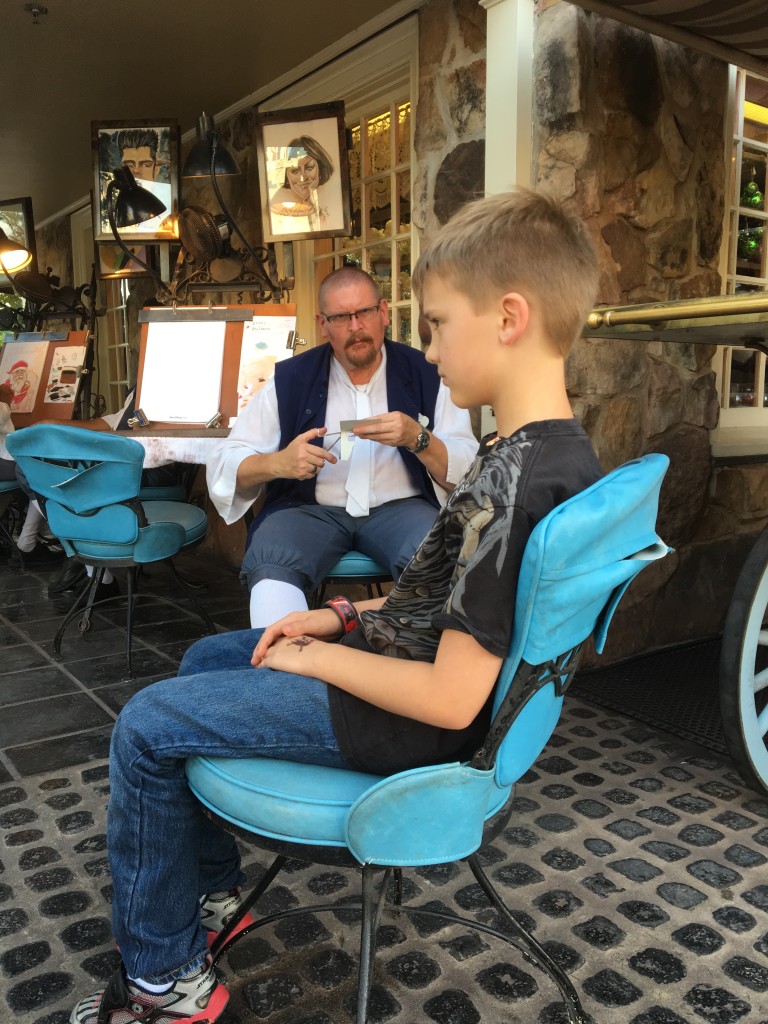 Watching the process of portrait cutting is completely mesmerizing and it goes really quick!  The Artisans are not Cast Members, but are contracted artists. Our wonderful artist has been cutting these portraits at Disney for over 20 years.
The lines are not usually long for this wonderful keepasake, and they only take a few minutes to do. Portraits can be cut for absolutely anyone, even babies. There are many samples on the cart if you need inspiration for group silhouettes.  Portraits with all the kiddos layered together are darling, and the maternity ones are too stinking sweet!
Mom Approved Tip: If you have a squirmy kiddo, pull out your phone and show them recent pictures or use a favorite app or short cartoon.
Whatever you do, do NOT pass up this delightful little stop. In the time Dad and Grandpa can take down a Mickey bar, you can have a sweet keepsake you will treasure for years to come.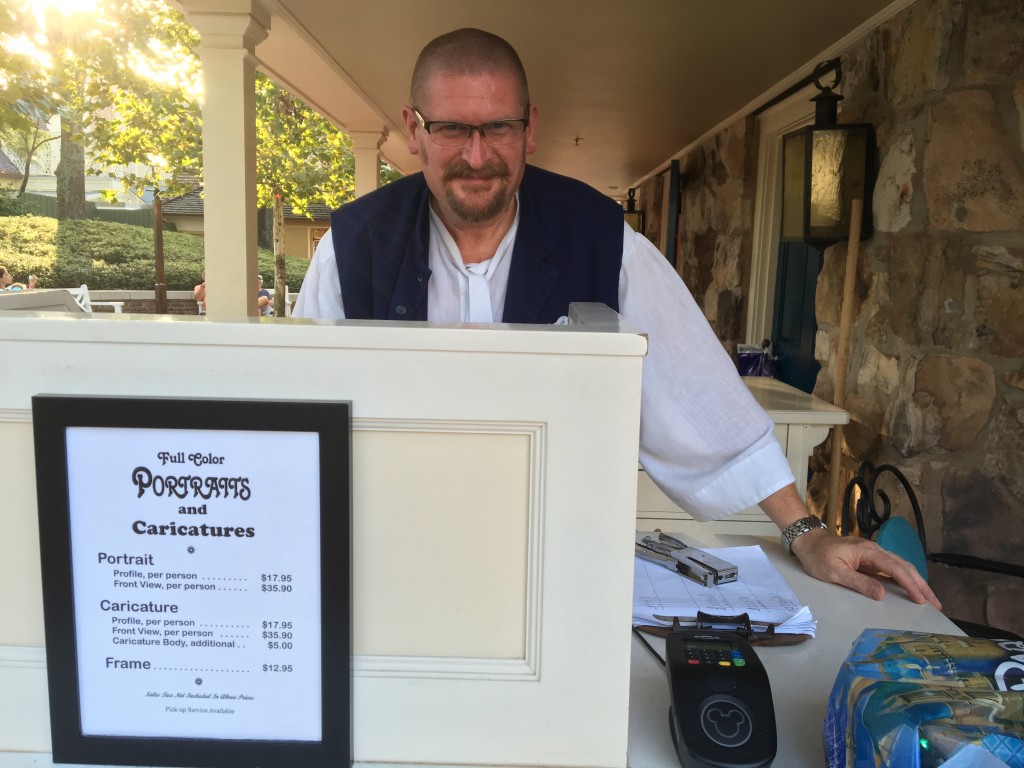 Click HERE to pin The Best Non-Disney Souvenir at Disney World to read later!
Share This: