Disney Frozen on Ice Review – Part 3
Wrapping up my Frozen on Ice Review (see Part 1 and Part 2):
It was a beautiful show and lots of fun! I do simply adore the Disney on Ice shows- there is something about them combining the beauty of ice skating and the magic of Disney to create a show perfect for girls (and even some of those non-allergic to Frozen boys) of all ages!
Here's a little what to expect before the show!
A shoot with your own camera yourself Selfie Station was all set up for you to snap away and tag#FrozenonIce to all of your favorite social media outlets.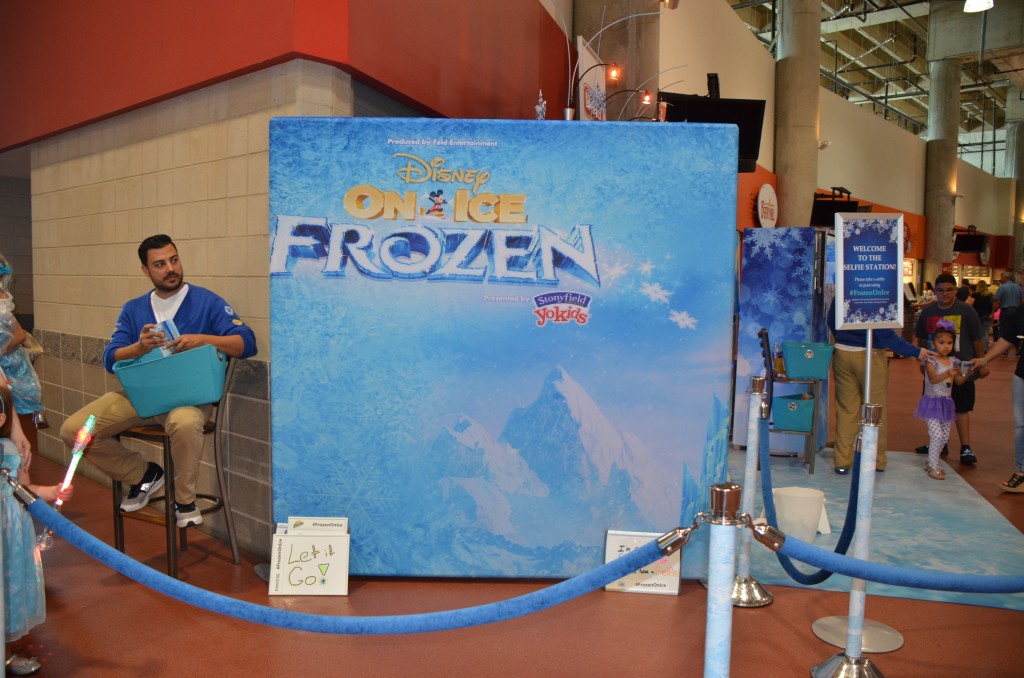 Of course, like all Disney on Ice performances, there is a barrage of sparkly, lightup objects- none of which are less than $15!
Mom Approved Tip: you can TRY to bring your own glow necklaces, but you know you are going to get the "that is not the same" look 😉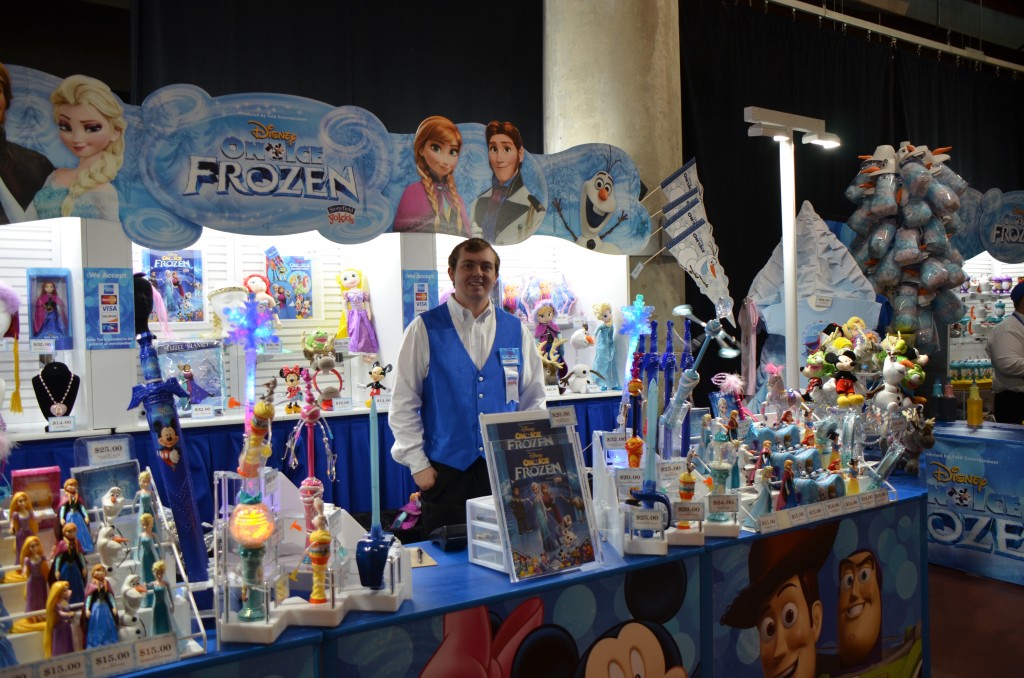 And many fancy schmancy drink containers to delight your princess crew. I do have to say I think the vendors are adorable! Look at those cute smiles!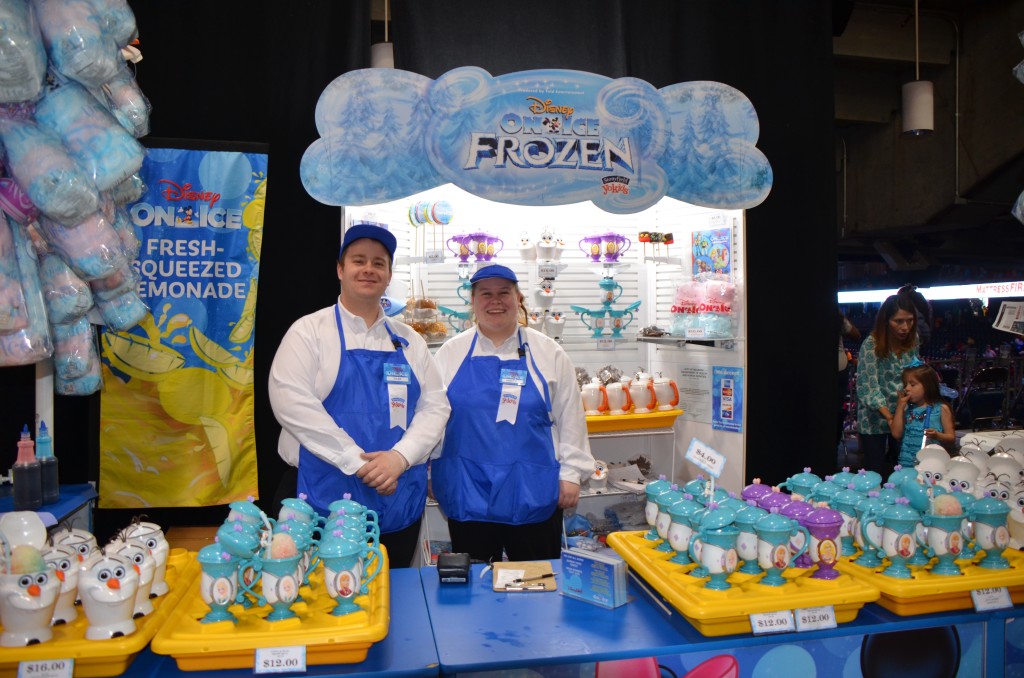 But these girlies has a great time!  (So did their moms!) We went to one of the first performances in Houston, and we loved it so much, I was very tempted to see if I could find tickets for the last day so that we could watch it again!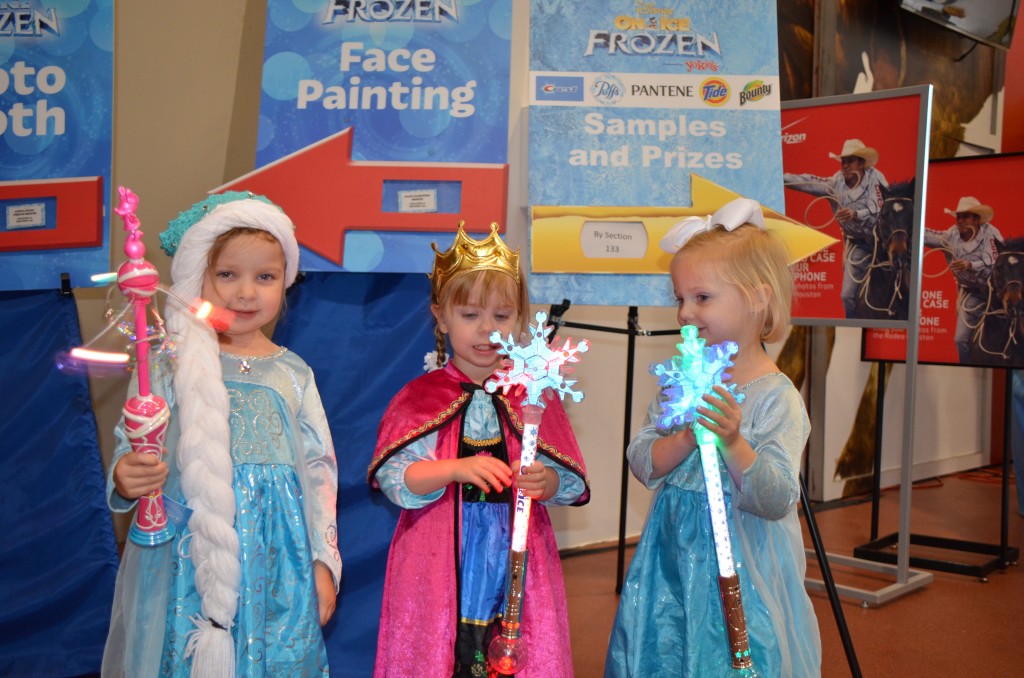 Share This: