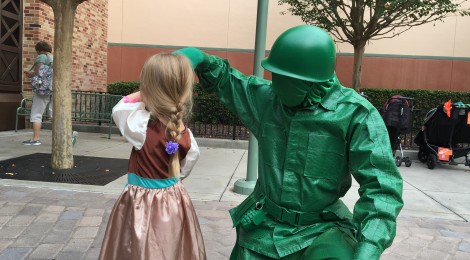 Magical Meet Monday – Meet The Green Army Men at Disney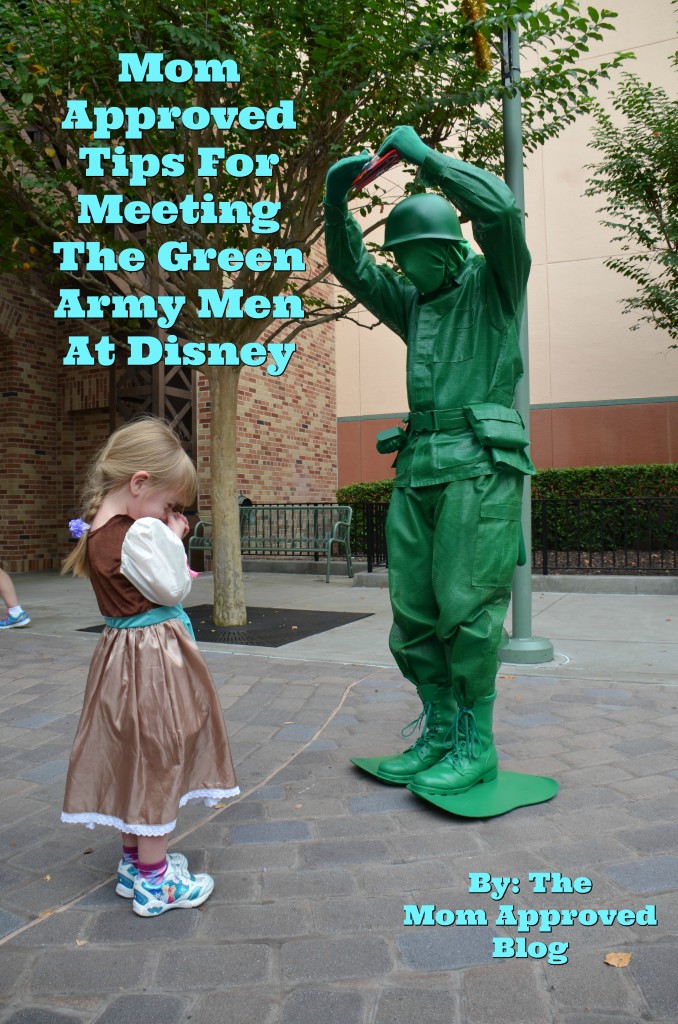 A few weeks ago, we started Magical Meet Mondays, where each Monday I introduce you to one of my favorite characters for your next trip to Disney and give you some tips and where to meet them! Today's character is The Green Army Men (from Toy Story)!
Does your little one love Toy Story? The Green Army Men are one of my son's favorite characters in the Toy Story trilogy. At Walt Disney World, there is only one place to meet them and a FastPass is not available for the meet.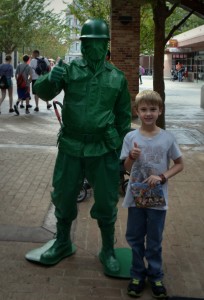 Please note: The Green Army Men at Disney are not "face characters" so they do not "talk" – but they are very expressive, super silly and loads of fun!
At Pixar Place in Disney's Hollywood Studios, don't be surprised to find 2 or 3 Green Army Men patrolling the streets near Toy Story Mania. They will sign autographs, but have your camera ready, as there is not a PhotoPass Photographer available. (They also really like to ham it up for selfies)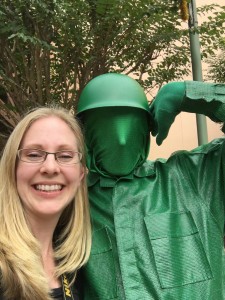 Mom Approved tip: I think this character meet is super fun and worth waiting in line for, while there is no "official spot" to see them you will see lines form near them. (Or they may chase you down on the streets of Hollywood Studios) They seem to be especially attracted to teenagers who think they are to cool to say hello!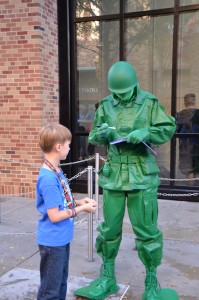 Fair Warning: They have been known to be quite mischievous! Have some fun with these guys, they are very silly! Last trip, they chased down my daughter insisting she dance with them, for quite some time.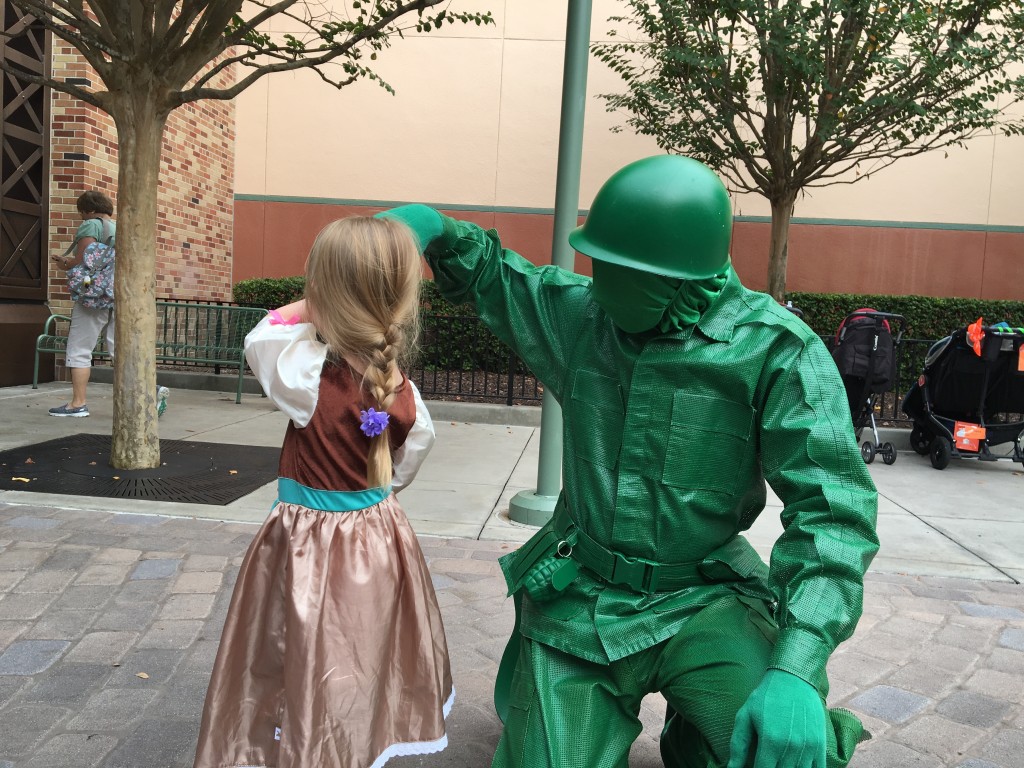 If your child seems hesitant when you meet the Green Army men at Disney, please remember they are very good at getting shy kiddos to come out of their shell, so don't push your kiddo. Let them do what they do best!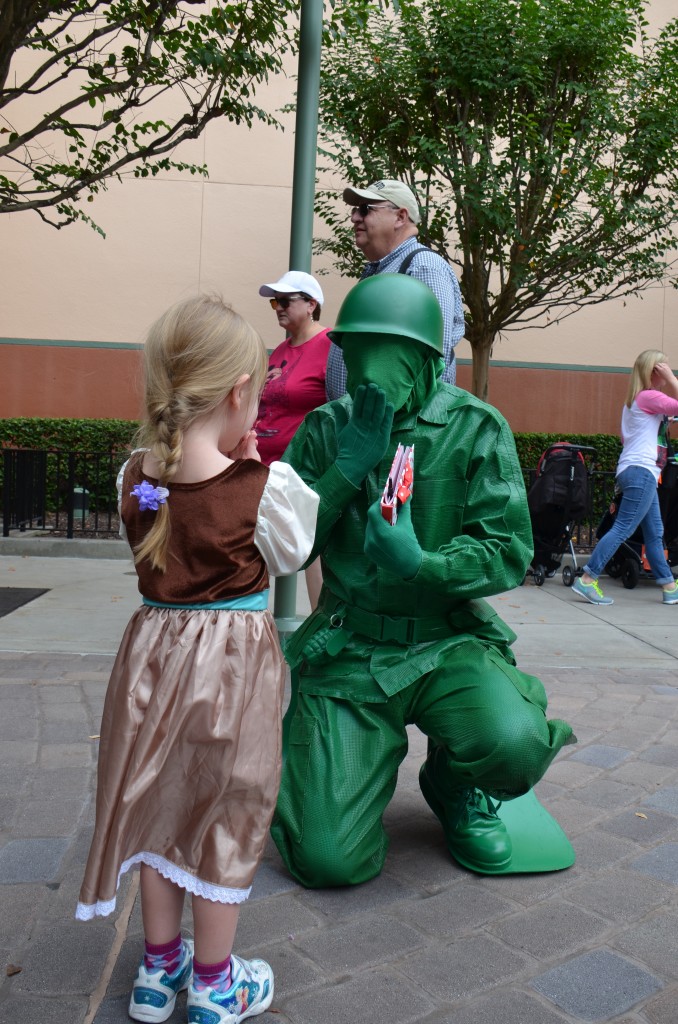 Green Army Men can also be found in some of the parades, like Mickey's Once Upon a Christmastime Parade usually near Woody and Jessie.
For you Disneyland folks, you can find a similar meet and greet outside at Paradise Pier.
Save
Save
Share This: