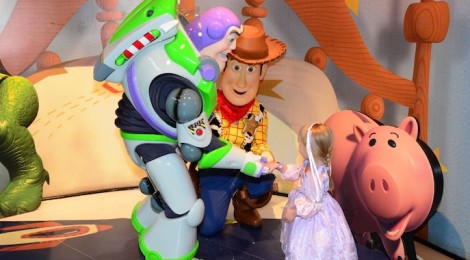 Meet Buzz and Woody at Disney World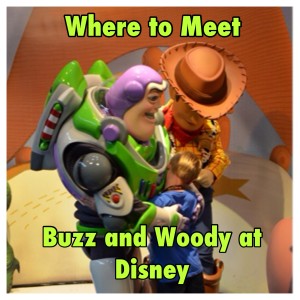 One of my favorite character meets are Buzz and Woody at Disney World at Hollywood Studios at Pixar Place inside Hollywood Studios, just across from Toy Story Midway Mania.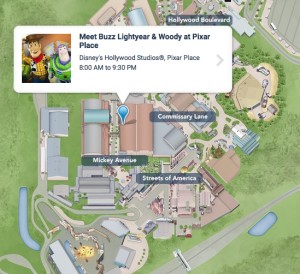 It is very rare our family will wait more than 20 minutes or so for a character meet because waiting in lines + small, sleep deprived children = baaaaad.  But meeting Buzz and Woody is an exception.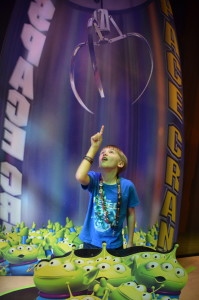 Besides the fact that there are no fast passes available and the "it's Buzz and Woody" factor, Disney has turned standing in line into fun with their line queue photo booths, making life in line much more tolerable. These fun photo ops really help pass the time for your little ones as they re-enact iconic scenes from Toy Story and Toy Story 2.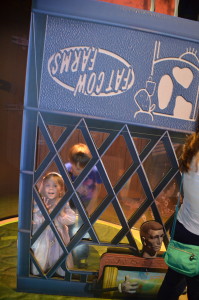 I'm not going to show all of them to you, because I don't want to spoil the surprise!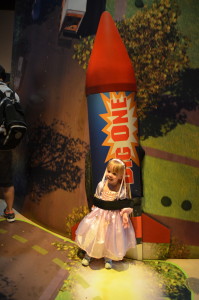 The chance to strap my children to a rocket, yes please! Imagineers put a lot of attention to detail to the extensive air-conditioned queue. They even mark the best spot for parents to stand for pictures! Waiting to meet Buzz and Woody at Disney World is half the fun!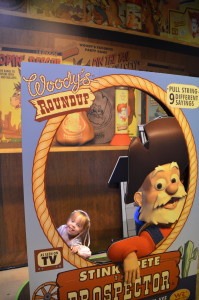 Even though Woody and Buzz do not "talk" their body language and gestures make it very apparent what they want to communicate to you!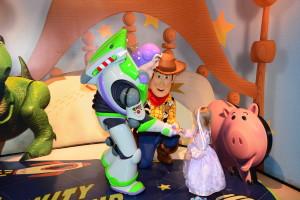 Though they are always usually sweet and gentle at first, they really have a playful side (kind of like Chip n Dale) you just NEVER know what they are going to do next! Here, Buzz and Woody decided to play keep away with my tween son and his autograph book- we were rolling in laughter as they went round and round and round!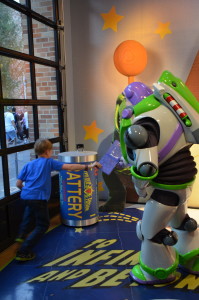 Yes we had to wait to see them, but it was air-conditioned and the queue made it tolerable.
Mom Approved Tip: Don't forget your clickable sharpie (any color except green- it doesn't wash out of their costumes well) and remember Buzz will stamp, not sign autographs.
Share This: